"Performing Into The Void."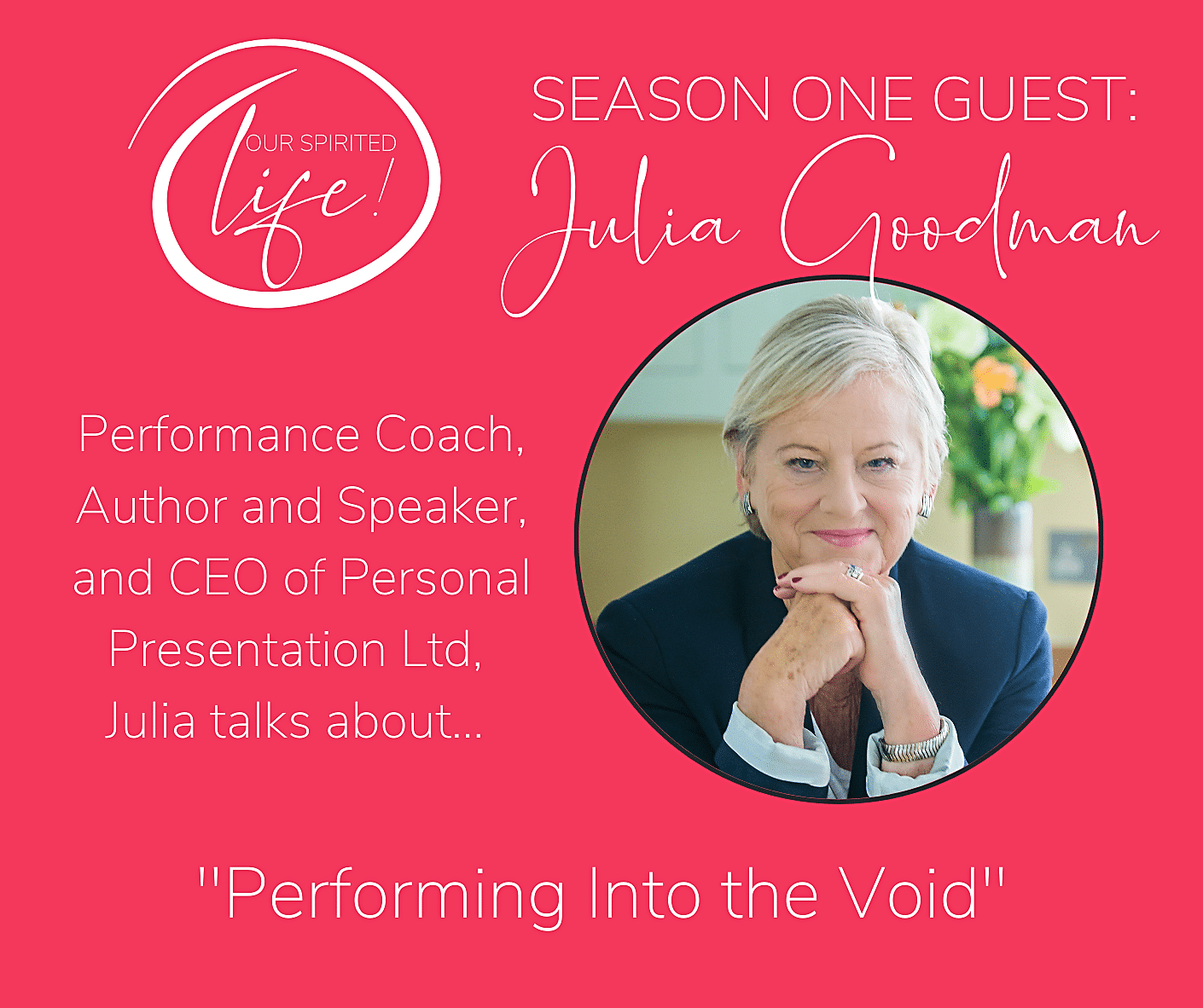 Some of you may recognise Julia from her days as an actress (The Brothers, Glory Glory Days, lots of TV and Shakespeare). In our conversation, Julia speaks eloquently about the chaos of life's journey and her passion for connecting and creating confidence.
Julia's had an amazing life – so far! She openly shares some of her life's challenges and experiences and her fabulous wisdom learned from these.
Our conversation includes:
how she went from £90 a week on social security when not acting to turning over her first million in three years by creating a world leading communication coaching company.
using her strong ability to visualise how she and life might be in the future when approaching a crossroads. Having a passion which you emotionally feel good about.
why acting is not about ego, it's a feeling, when you feel emotionally connected with your audience.
how fear is a great driver
why 'meeting yourself' is so important
why she once wore a pair of 'Agent Provocateur' knickers on her head
Website: www.personalpresentation.com
Linkedin: www.linkedin.com/in/juliagoodmanpp
Facebook: julia.goodman.3154
Instagram: confident_anywhere
Twitter: juliagoodman4
For more inspiration and ideas on how to live a truly spirited life, just press subscribe – apparently it helps us spread the word, especially if you 'Like' us as well!
And if you'd like to continue the conversation and join the 'Our Spirited Life!' Facebook group – details of how are here:
https://www.patreon.com/ourspiritedlife?fan_landing=true
Keep your spirits up, and we'll see you again soon.
'Our Spirited Life!' is hosted by Susie Mackie and produced by Terry Malloy and edited by Martin White.